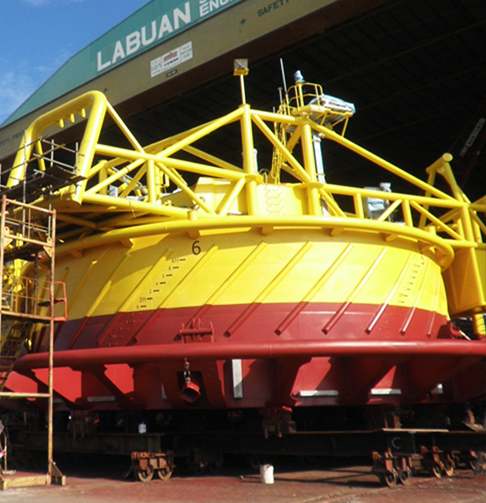 OIL & GAS
Structures & Facilities Being strategically located in the hub of Asia-Pacific and in particular, the ASEAN offshore oil exploration and production region, LSE is in the best position to offer its expertise to the industry. Furthermore, LSE possesses the relevant PETRONAS and minor fabrication licenses which qualifies it to undertake and perform these highly specialised jobs that require an equally highly skilled workforce to execute them. Having a competent workforce, valuable technical knowledge and experience, and the usage of modern technology enhances our technical capabilities to provide the full suite of engineering, procurement, construction, installation and commissioning (EPCIC) services for your oil and gas project.
In this industry, the yard has chalked up a solid track record by constructing a broad spectrum of offshore structures and platforms which include modules, module frames, flare-booms, helidecks, topsides / decks and facilities and living quarters-just to name a few. The EPCC of PERMAS (PR-PA) Substructure and IPF for Murphy's Sarawak SK311 Development Project is one of our major accomplishments, a fast-track project which was completed in July 2013 and had took approximately only 4.5 months to complete, a record-time achievement within the industry.
In addition to the above, the yard has successfully completed the following major oil and gas related projects:
Provision of yard services for helideck storage and handling for BOKOR Redevelopment Project for Petronas Carigali
Provision of offshore construction facilities for KIKEH FPSOfor Kencana Pinewell
Provision of HUC for platform upgrading, revisit and IO modification for SAMARANG Redevelopment Project (Phase 2) for Kencana Pinewell
Provision of manpower, equipment and blasting & painting work tools for Sumandah Phase 2 for Kencana HL
Fabrication of additional platform and piping system for Serendah Development for SapuraKencana Petroleum
Fabrication of 2 Nos. of Mid Water Arches (MWA) and Subsea 3 Pipeline End Terminations (PLET) for SLP Pte Ltd UK/Wellstream Ltd U.
Fabrication of 2 Nos. of Pipeline End Manifolds (PLEM) for Samsung Engineering/Petronas Carigali
Fabrication of 2 Nos. of Single Point Moorings (SPM) buoys for Sabah Oil & Gas Terminal (SOGT) for Alam Maritim ... and many more.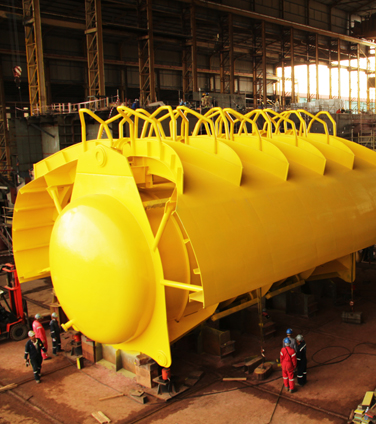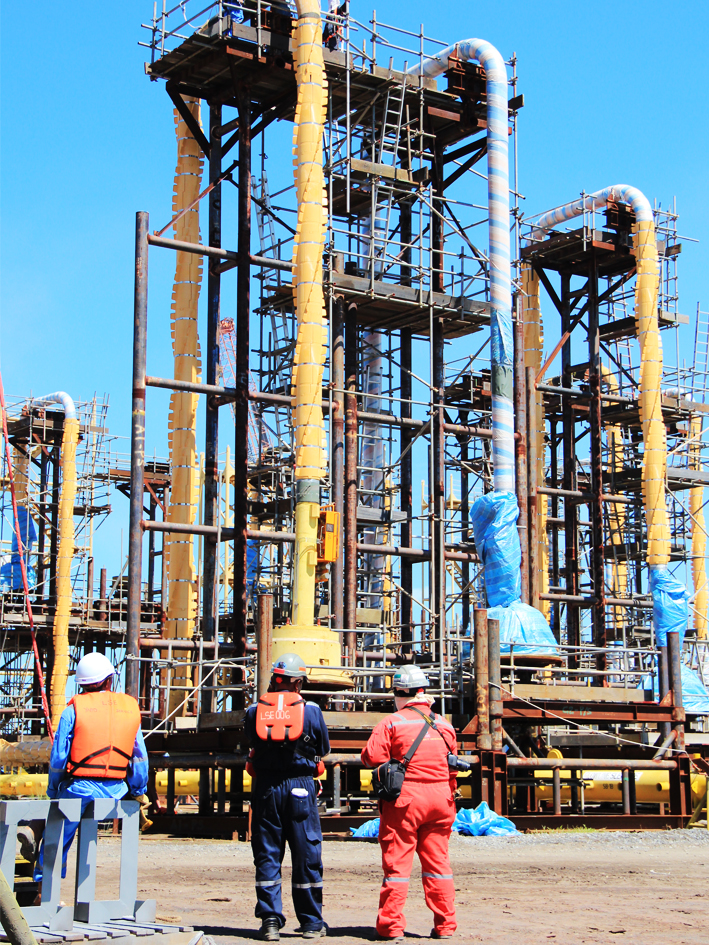 FABRICATION OF OIL & GAS FACILITIES GALLERY
LSE-Labuan Shipyard-Oil & Gas-Mid Water Arch MWA & Plets Fabrication for Cendor 2nd Phase Developement
Fabrication of 2 Mid Water Arches (MWA), 2 Gravity Bases, & 2 Pipeline End Termination (PLET) -
CENDOR 2nd Phase Development Project
LSE-Labuan Shipyard-Oil & Gas-Gumusut Kakap Flowline Jumper-3
Fabrication of 8 Flowline Jumpers, 12 Shipping & Fabrication Stands, 2 Spreader Bars and Dummy Hub -
GUMUSUT KAKAP Project

LSE-Labuan Shipyard-Oil & Gas-PERMAS
PERMAS Jacket & Interim Production Facility

LSE-Labuan Shipyard-Oil & Gas-PLEM
Fabrication of Pipeline End Manifolds (PLEM) -
Sabah Oil & Gas Terminal (SOGT) Project
LSE-Labuan Shipyard-Oil & Gas-Single Point Mooring (SPM) buoys for Sabah Oil & Gas Terminal (SOGT)
Fabrication of 2 Single Point Mooring (SPM) Buoys -
Sabah Oil & Gas Terminal (SOGT) Project
LSE-Labuan Shipyard-Oil & Gas-Gumusut Kakap Flowline Jumper
Fabrication of 8 Flowline Jumpers, 12 Shipping & Fabrication Stands, 2 Spreader Bars and Dummy Hub -
GUMUSUT KAKAP Project