Shipbuilding & Ship Repair
A
Leading Shipyard

in the Region's SBSR Industry
Strategically located at one of Asia's busy international shipping routes, LSE- with its versatile ship transfer and handling facilities, captures a sizable market portion of the region's shipbuilding and ship repair (SBSR) industry.
We are also situated near the Straits of Malacca, the main shipping channel between the Indian and Pacific oceans. The island of Labuan itself is just 1,500 kilometers from Singapore which is the busiest container transhipment hub in the world.
You can count on us for the highest quality and prompt round-the-clock service to provide all the assistance and support to your crew and project team, such as:
Maintenance & servicing
Emergency repairs, conversions, upgrades & refits
Building of aluminum and steel vessels
Blasting & painting works for various surfaces and spaces
Hull blasting & painting
Tank cleaning & coating
Machinery, steel & piping works
General shipyard services & facilities
Request for Quotation
PRIVATE & COMMERCIAL

Vessels

LSE's spacious facility enables repair or maintenance works of up to six vessels of substantial sizes to be carried out at any one time; of these, two could be carried out in dry environment and four afloat. The yard has experience in servicing a myriad of vessels ranging from small coastal crafts, yachts, tug boats, landing crafts, ro-ro ferries and floating docks, up to the heavy vessels such as cargo vessels, fast patrol vessels, log carriers, coastal and product tankers.

Time is precious in the operations of ships. As LSE possesses the licence to operate its own private jetty, we can arrange to receive your vessel at any time. Keep it docked alongside our jetty or at dry dock, while you and your crew utilise our equipment and facilities at your convenience. Additionally, our project management services to ship operators makes us one of most convenient single-source, integrated service provider in the region for the SBSR industry.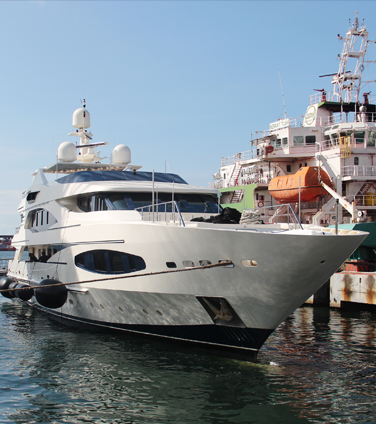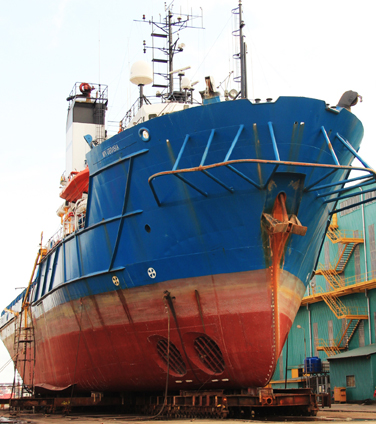 GOVERNMENT NAVAL

Vessels

LSE is highly experienced in and caters to the refit, conversion the and maintenance, repair and overhaul (MRO) needs of various government naval vessels.

These even include vessels stationed in East Malaysia's Eastern Sabah Security Command (ESSCOM), such as small assault crafts, new generation offshore patrol vessels, naval auxiliary vessels and paramilitary vessels. With our robust security system in place, your vessel will be safeguarded with the utmost priority.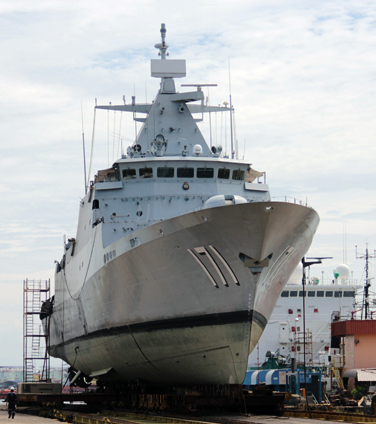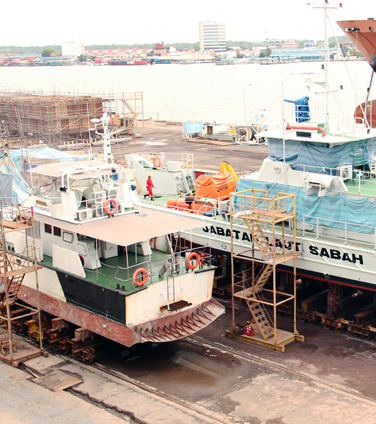 VARIOUS

Vessels

Over the years, LSE has built up an impressive track record for building innovative, quality products for sea transportation as well as the oil, gas and energy industries. To-date, the yard has built a wide range of vessels, from the simple fishing trawlers to the more sophisticated and complex chemical and clean product tankers.

Situated in the oil & gas (O&G) hub of Labuan, most newly built vessels consist of support vessels for this industry. They include barges and large fleets of modern offshore supply vessels such as Offshore Work/Accommodation Vessels (OWAV) and Platform Supply Vessels (PSV).

Among the yard's historical builts are
MV Bunga Semarak and MV Bunga Santian

Both are 16,500-DWT palm oil/chemical tankers and to date, are the largest ever built in Malaysia.

Al-Baraka

A 97-metre self-erecting drilling tender barge, considered to be the world's most advanced drill tender barge ever built then in 1994 and the first such vessel of this class to be constructed by a Malaysian shipyard.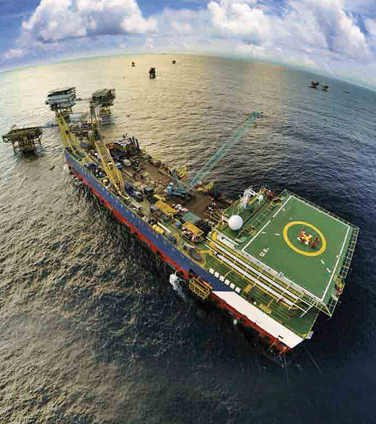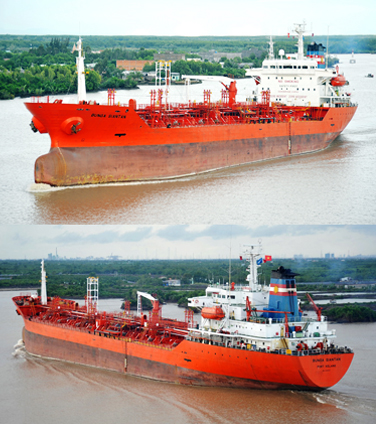 SHIP REPAIR & SHIPBUILDING GALLERY
Kedah Cement III
KEDAH CEMENT III
(Shipbuilding)
MV Bunga Semarak
MV BUNGA SEMARAK
(Shuibuilding)
Tanjung Piai 2
TANJUNG PIAI 2
(Shipbuilding)
Asia Success
ASIA SUCCESS
(Ship Repair)
EXPRESS ALESHA
EXPRESS ALESHA
(Ship Repair)
KDB DARULEHSAN
KDB DARULEHSAN
(Ship Repair)
LAGUNA SETIA 1
LAGUNA SETIA 1
(Ship Repair)
PRINCESS IOLANTHE
PRINCESS IOLANTHE
(Ship Repair)
SAPURA CONQUEST
SAPURA CONQUEST
(Ship Repair)